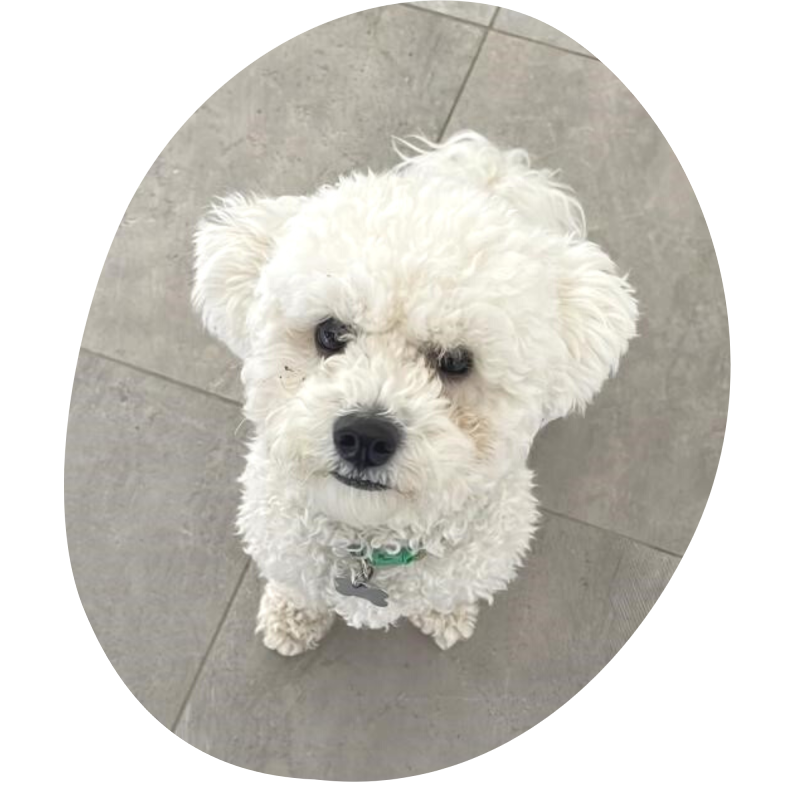 Mabel, our adorable office mascot and the heart and soul of our team. Mabel is a proud Bichon Frise who hails from Maidstone, where she was born and bred. As a KC registered pup, she comes from a loving family of six brothers and sisters, who have now found their homes across the UK.
Mabel takes great joy in meeting and greeting our clients as they step into our office. With her charming and friendly nature, she adds a touch of warmth and happiness to the atmosphere. Whether you're a long-standing client or a first-time visitor, Mabel is always ready to shower you with her affectionate greetings.
As our office mascot, Mabel brings a sense of comfort and joy to our team and clients alike. Her presence reminds us to embrace the lighter side of life and find happiness in the simplest of moments. Mabel is a true embodiment of the spirit of our office, spreading cheer and creating a welcoming environment for everyone.
So, when you step into our office, don't forget to say hello to Mabel! She will be thrilled to meet you, share her infectious enthusiasm, and offer a paw of friendship. Let her brighten your day and make your visit even more memorable.
At our office, we believe that even the smallest furry friends can bring immense joy and make a difference in our lives. Mabel, our lovable Bichon Frise, is a valued member of our team, and her presence adds a touch of warmth and happiness to our daily endeavors.
Come and experience Mabel's charming personality for yourself. Visit our office, and let our office mascot make your day a little brighter with her wagging tail and affectionate spirit.